︎
The
Anatomy of
Melancholy
!SITE UNDER CONSTRUCTION!
(Manic) Depressive (When the Party's Over)
2021
oil and enamel on wood, plumber's piping, party streamers
Statement


The wood becomes viscera and flesh, then becomes a self-portrait. The wood, like A.M., has no gender and can act as a material metaphor for their queerness and non-binary identity. Much of the wood they use are pieces that have been damaged when the tree was alive and then began to heal. These events cause irregularities in the tree that become flesh-like. A.M. paints the wood to be in a permanent state of healing, with bruising and scabbing wounds. People with mental illness are in a perpetual state of tending to wounds that never will completely heal and remain in flux.



A.M. aims to de-stigmatize mental illness and to connect with others who also suffer from it. The materials that they use in addition to the wood are intended to create a narrative that responds to various facets of mental illness. The vulnerability of the subject matter paired with the boldness of the work exudes an air of power and defiance over the illness as they are formed. A.M. is exploring places where beauty and the grotesque intersect, this exploration becomes the documentation of their illness; it is the anatomy of their melancholy.
About
A.M. Disher (b.1992, they/them/theirs) is a Boston Based Sculptor who works with various materials with a basis in wood, oil paint and found objects. They received their BFA in Sculpture and Studio for Interrelated Media from Massachusetts College of Art and Design in 2015; graduating with the highest honor of the Helen Blair Sculpture Award. A.M is a person who lives with several different types of mental illness and is a self identified disabled artist. Their illness informs their work greatly and their goal through their work is to bring mental health and disability stigma to the forefront of conversation. In tandem with their artmaking, A.M. is also a trained street medic and can be found on the streets supporting protesters as they rally for various causes around justice, equality and accountability. A.M.'s cause is the pursuit of the advancement of care.
Past Work





2015
acrylic on wood with wooden chair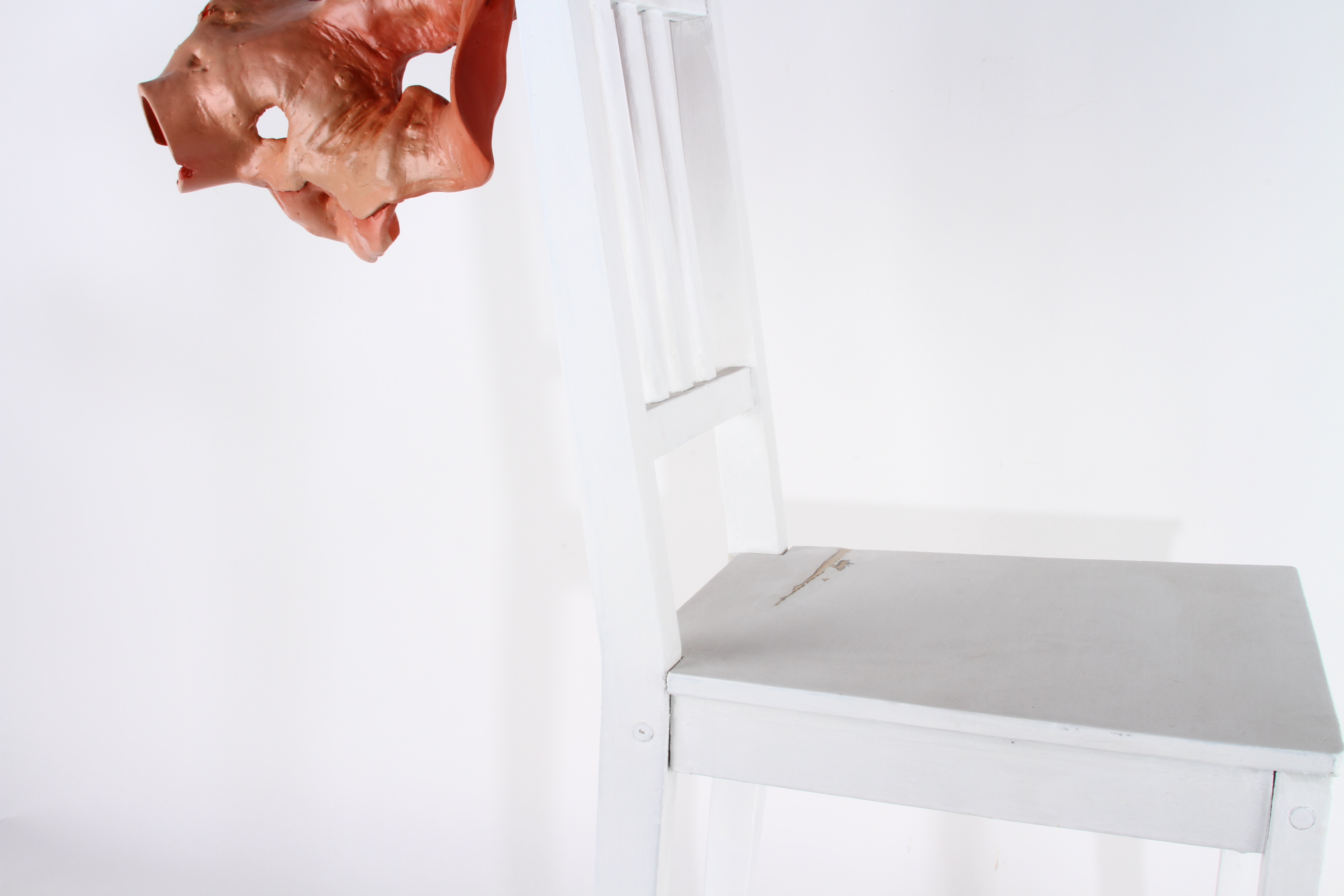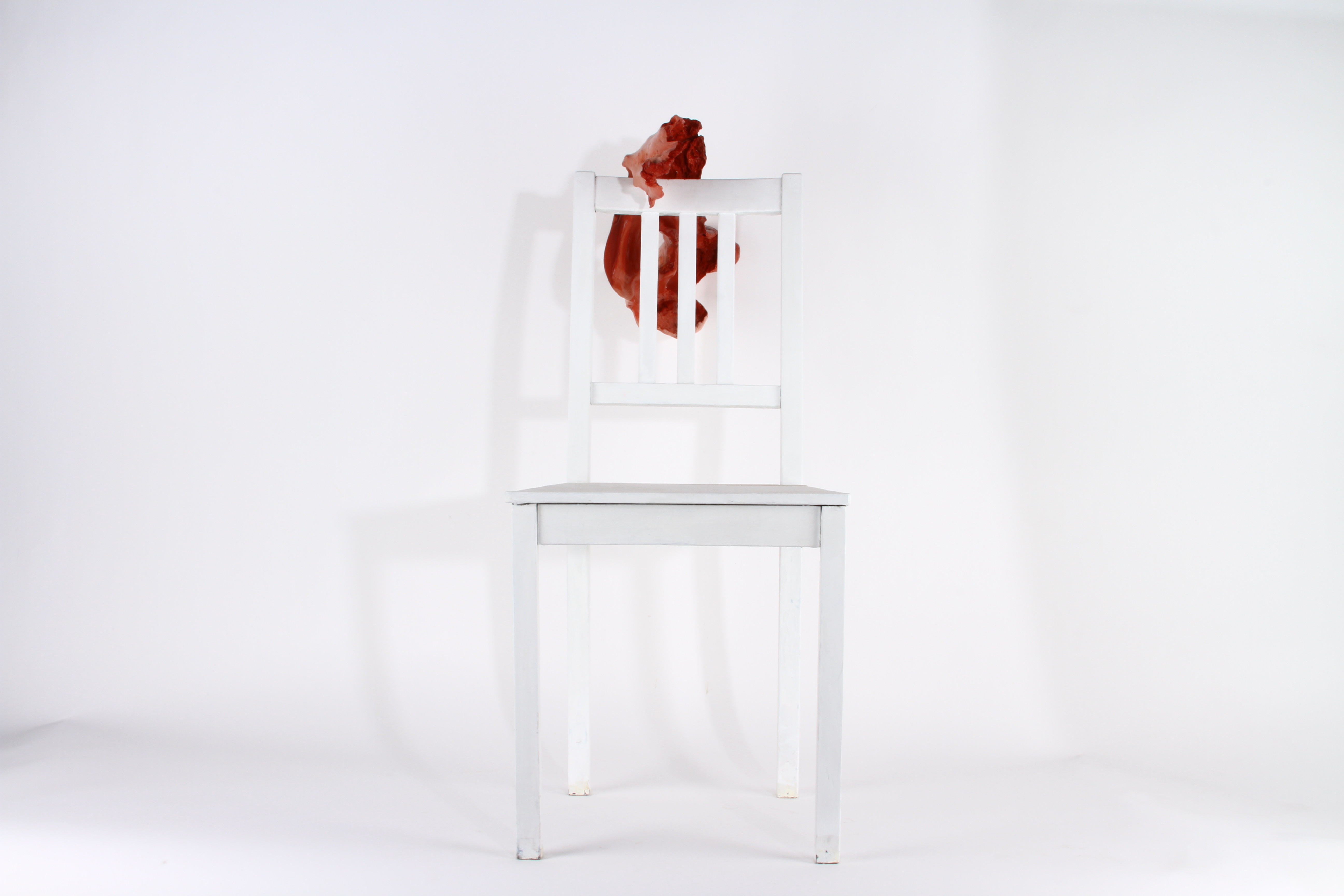 The Conversational Equivalent of The Third Rail at Christmas Dinner
2015
Toile upholstry Fabric, found chair, additional welded springs, memory foam